Aloha Newsletter
January 2012
Aloha Everyone! We hope you enjoy our newsletter, but if you wish to be removed from our list, please reply to this email with"Remove" in the subject line and we will delete your name from our mailing list.
Click here to view this email in your browser
---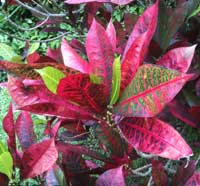 Excerpt from "Perfect Timing" by Susan Pa'iniu Floyd: "Intuition is a beautiful thing. Its definition in Webster's Dictionary is: the immediate knowing of something without the conscious use of reasoning. Isn't it interesting that even in our English language our culture acknowledges the possibility of knowing something without use of the conscious mind....not so esoteric after all."
---
Making The World A Better Place
Globally: Bless the firefighters in Chile, those who help the storm victims in Europe, and rescuers of flood victims in Brazil.
Locally: Instead of using toxic herbicides, try spraying household vinegar or horticultural vinegar on pesky weeds.
Online:
Send your healing requests to huna@huna.org;
Join Serge Kahili King on Facebook (add a message) and connect with a lively group of sharing, helpful people;
Participate in our Online Healing Circle at http://www.huna.org/html/hcircle.html.
Participate in our global healing work at Huna Village in Second Life.
---
Current Articles on the Web at Huna.org:
"Making Sense of Meditation," by Serge Kahili King
"The Soft Underbelly of Disappointment," by Stewart Blackburn
"Learning From The Nature Of Waves," by by Pete 'Ike Dalton
"Vibratory Healing," by Jim Fallon
---
Upcoming Events
Check the Huna Calendar for:
January 9-March 30, Online Urban Shaman Course taught by Hildegard Keppels in German
January 26-29, Lomi Workshop by Wayne Powell in British Columbia
February 6-10, A Huna Adventure by Serge Kahili King on Big Island
and much more...
---
At The Huna Store:
January Special - Discount on "Huna To The Rescue" DVD workshop
New products: Rainbow Energy Pad