Aloha Newsletter
January 2015
Aloha Everyone! We hope you enjoy our newsletter, but if you wish to be removed from our list, please reply to this email with"Remove" in the subject line and we will delete your name from our mailing list.
Click here to view this email in your browser
---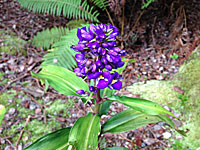 Excerpt from "Virtual Shaman" by Lois Stokes: "To the Shaman everything is a dream and because everything is a dream, you can change your dream and change your reality. Shamans go in and out of different levels of reality. In our tradition we talk about the 4 levels. In Second Life you can experience these levels. In the first level of reality everything is separate. You are different in personality and dress from the avatar standing next to you. You are different from the tree you are standing under and the bird that is flying by. You move differently and you communicate differently. Science has studied these differences and you can be affected by these differences as you interact with the environment created within SL." (read the whole article at http://www.huna.org/html/virtualshaman.html)
---
Inspirations
"I am a man of principle, and one of my basic principles is flexibility." - Everett Dirksen
Online:
Send your healing requests to huna@huna.org;
Join the Hunatics Group on Facebook and connect with a lively group of sharing, helpful people;
Participate in our Online Healing Circle at http://www.huna.org/html/hcircle.html.
Participate in our Huna Discussion Group every Wednesday in Second Life Wednesdays at 8am Hawaii time ((South end of Ruby Caye at the Eye of Kanaloa Circle).
---
Current Articles on the Web at Huna.org:
"The Secret Of Happiness" by Serge Kahili King
"Inspirations" by Peggy Kemp
"How To Get To Heaven" by Stewart Blackburn
"Huna And World Peace" by Jim Fallon
"Almost Instant Healing" by Pete 'Ike Dalton
---
Upcoming Events
Check the Huna Calendar for:
January 10, Neu-Ulm, Germany, "How to manifest abundance in your life" by Susanne Weikl
February 1, Big Island, Huna Talk by Serge Kahili King
February 10, Online, Healing Relationships by Katherine Veilleux
and much more...
---
At The Huna Store:
Video Workshop: "Time Travel"