Aloha Newsletter
April 2013
Aloha Everyone! We hope you enjoy our newsletter, but if you wish to be removed from our list, please reply to this email with"Remove" in the subject line and we will delete your name from our mailing list.
Click here to view this email in your browser
---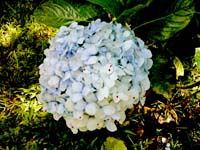 Excerpt from "The End of the Spiral" by Jo Danieli: "The power to overcome the most terrible and subtle effects of a catastrophe is within us. Nowhere else. Let us focus on what we want to live to see. Not on what makes us shiver with despair. To hold up and enforce the "Spirit of Aloha" especially in periods of crisis is our most effective tool in times like these. It is our tool to survive as a species." (read the whole article on www.huna.org)
---
Making The World A Better Place
We are featuring Healing Groups of any kind that meet on a regular basis. In addition to making it known here, the group information will be posted in the Healing section of our main website. If you belong to a group that wants to be listed, please let us know.
Featured Group: Huna Healing Group, Belgium, healing on request, new members welcome, Dutch, English, French, Portuguese spoken and Italian and German can be read, Contact Sonia Hinninck, paragnoste@gmail.com, http://zazaruelle-academy.jouwweb.be/aloha-project.
Online:
Send your healing requests to huna@huna.org;
Join Serge Kahili King on Facebook (add a message) and connect with a lively group of sharing, helpful people;
Participate in our Online Healing Circle at http://www.huna.org/html/hcircle.html.
Participate in our global healing work and classes at Huna Village in Second Life.
---
---
---