Aloha Newsletter
May 2012
Aloha Everyone! We hope you enjoy our newsletter, but if you wish to be removed from our list, please reply to this email with"Remove" in the subject line and we will delete your name from our mailing list.
Click here to view this email in your browser
---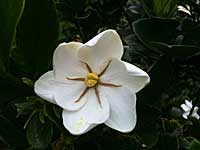 Excerpt from "Who Are The Victims" by by Graeme Kapono Urlich: "Once we let go of the idea that 'other people are doing this to me and I have no control,' and accept that we are either actively attracting this behavior or, at least, passively accepting it by not choosing an alternative, we realize that we have the knowledge and ability to change our experiences and situations, simply by changing the way we think and act."
---
Making The World A Better Place
("To bless" in Hawaiian is "ho'omaika'i" and it means to increase the goodness of someone or something. We can bless with words, with visions, and with actions)
Globally: Bless the peacemakers in Syria, those who are protecting koalas in Australia, and the coming of rain to Western Australia.
Locally: For a quick and inexpensive remedy for itching mosquito bites, moisten a tissue with antiseptic mouthwash and hold it on the bite for about 15 seconds.
Online:
Send your healing requests to huna@huna.org;
Join Serge Kahili King on Facebook (add a message) and connect with a lively group of sharing, helpful people;
Participate in our Online Healing Circle at http://www.huna.org/html/hcircle.html.
Participate in our global healing work at Huna Village in Second Life.
---
Current Articles on the Web at Huna.org:
"How To Heal Addictions," by Serge Kahili King
"Adventurer's Mistakes," by Stewart Blackburn
"The Way of Aloha," by Wayne Kealohi Powell
---
Upcoming Events
Check the Huna Calendar for:
May 16, Huna class in Second Life by Serge Kahili King on Pali Uli Island
June 1-8, Lomi Workshop by Wayne Powell in Glastonbury, UK
June 3, Huna Talk by Serge Kahili King in Volcano, Hawaii
and much more...
---
At The Huna Store:
Multi-strand freshwater pearl necklaces on sale for $20.00
Separate course on Ho'oponopono now available
Kahili Healing Course now incorporates Dynamind