Aloha Newsletter
July 2014
Aloha Everyone! We hope you enjoy our newsletter, but if you wish to be removed from our list, please reply to this email with"Remove" in the subject line and we will delete your name from our mailing list.
Click here to view this email in your browser
---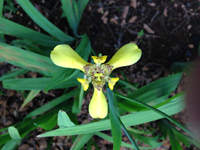 Exerpt from "Nordic Huna" by Jo Danieli: "Many people interested in the Huna philosophy want to believe that "Huna" is a "Hawaiian religion", but, folks, it certainly is NOT. "Huna" as a philosophical entity comprises an attitude towards life; and "Huna" is only a Hawaiian word meaning "hidden" and "not obvious" (among other meanings) that points to the fact, that the magic creative force innate to humanity is not recognized yet by many people. It works "hidden", but yet there is nothing in a human being's existence that is not related to the invisible forces embraced by the "Huna-philosophy". "Huna" describes everything that goes on in "Po" of the Cosmos (the "invisible" realms) that we humans can't perceive with our sensory system and abilities of interpretation, but that shows as effects in "Ao", the "real world". (read the whole article at http://www.huna.org/html/nordic_huna.html)
---
Inspirations
"When we seek to discover the best in others, we somehow bring out the best in ourselves." - William Arthur Ward
Online:
Send your healing requests to huna@huna.org;
Join Serge Kahili King on Facebook and connect with a lively group of sharing, helpful people;
Participate in our Online Healing Circle at http://www.huna.org/html/hcircle.html.
Participate in our Huna Discussion Group every Wednesday in Second Life Wednesdays at 8am Hawaii time ((South end of Ruby Caye at the Circle).
---
Current Articles on the Web at Huna.org:
"Ho'oponopono Revealed" by Serge Kahili King
"A Different Vision" by Stewart Blackburn
"Living Symbolically" by Pete 'Ike Dalton
"Huna and the Tarot" by Jim Fallon and Serge Kahili King
Other Updates at Huna.org:
Hunamail
Huna Happenings
---
Upcoming Events
Check the Huna Calendar for:
July 14-18, Big Island, Hawaiian Shaman Practice by Serge Kahili King and Susan Pa'iniu Floyd
July 19, Big Island, The Secrets of Self-Love: A Workshop by Stewart Blackburn
July 24-27, Sunshine Coast, BC. Canada, Four Day Traditional Lomilomi Training by Wayne Powell
and much more...
---
At The Huna Store:
A new travelogue: "Impressions of Rapanui."