Aloha Newsletter
September 2013
Aloha Everyone! We hope you enjoy our newsletter, but if you wish to be removed from our list, please reply to this email with"Remove" in the subject line and we will delete your name from our mailing list.
Click here to view this email in your browser
---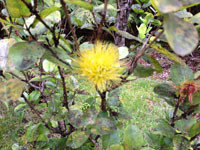 Excerpt from "Daily Huna 2" by Peggy Kemp: "There are no limits. The veils are only as thick as we draw them. If we can dream it, we can do it. Every change brings us a terrific opportunity to grow and learn. If we treat it all as a grand adventure, it can actually bring us a lot of fun alongside the heartbreak. Our family is too goofy and fun-loving to be sad all the time! We are giving ourselves the freedom to be happy and laugh often. We are using Huna daily. " (read the whole article at www.huna.org/html/huna2.html)
---
Making The World A Better Place
We are featuring Healing and Huna Groups of any kind that meet on a regular basis. In addition to making it known here, the group information will be posted in the Healing section of our main website. If you belong to a group that wants to be listed, please let us know.
Featured Group: Healing Circle Marburg, mutual and distant healing, meditation, shamanic journeys, and Huna discussion. Meets every Friday, fee is 5 Euros per evening. Contact Ruth Ruppert, Tel: 00496421/4870730 or info@heilpraxis-marburg.de.
Online:
Send your healing requests to huna@huna.org;
Join Serge Kahili King on Facebook (add a message) and connect with a lively group of sharing, helpful people;
Participate in our Online Healing Circle at http://www.huna.org/html/hcircle.html.
Participate in our Huna Discussion Group every Wednesday in Second Life Wednesdays at 8am Hawaii time (http://maps.secondlife.com/secondlife/Hitaki/180/202/82).
---
Current Articles on the Web at Huna.org:
""Technique Touch-ups," by Serge Kahili King
"A Horse Named Makia," by Stewart Blackburn
"Here There Were Dragons," by Serge Kahili King
Other Updates at Huna.org:
Hunamail
Huna Happenings
Creative Corner
---
Upcoming Events
Check the Huna Calendar for:
September 14, Kalani Oceanside Retreat, Big Island, Deepening Your Skills of Pleasure, taught by Stewart Blackburn, contact Stewart: 808-965-0940, lomilomiman@gmail.com
September 20-December 12, Online Course, Der Stadt-Schamane, Urban Shaman intensive in German language, taught by Hildegard Elisa Keppels, http://alohapraxis.de/huna-onlinekurs.html, contact info@alohapraxis.de.
October 4-14, Hanalei, Kauai ~ Aloha Mana Lomi Advanced Healer Training Adventure, Lomi Four. Contact wayne@shamanicbodywork.com.
and much more...
---
At The Huna Store:
Discount Item: "Technology of Shamanic Healing" in Audio.