Aloha Newsletter
October 2011
Aloha Everyone! We hope you enjoy our newsletter, but if you wish to be removed from our list, please reply to this email with"Remove" in the subject line and we will delete your name from our mailing list.
Click here to view this email in your browser
---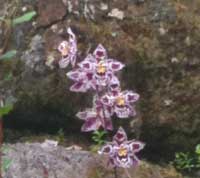 Excerpt from Urban Shaman by Serge Kahili King: "Grokking a human is perhaps the most difficult, because they are so much like us. You might think it would be easier, but the hard part is not carrying our own patterns into the grok. As with animals and all else, you need to be open, receptive, and unconditional. The more closed, rejecting, and conditional we are with ourselves, the harder it will be to grok other humans."
---
Making The World A Better Place
Globally: In your prayers and meditations, focus on peace in Somalia, rain for South Pacific islands, more jobs for the jobless around the world, and any other global healings you wish to add.
Locally: Use retail catalogs to make envelopes for cards and notes (find lots of patterns online), gift wrap, or Christmas tree ornaments (glue cutout pics to thin cardboard, hang with string or wire hooks).
Online:
Join Serge Kahili King on Facebook (add a message) and connect with a lively group of sharing, helpful people;
Participate in our Online Healing Circle at http://www.huna.org/html/hcircle.html.
Send your healing requests to huna@huna.org;
Participate in our global healing work at Huna Village in Second Life.
---
Current Articles on the Web at Huna.org:
"Self Esteem Meditations," by Serge Kahili King
"Growing A Heart," by Stewart Blackburn
"The Manifestation Process," by Jim Fallon
"Fishing For Gold," by Mai-Britt Rosendal
---
Upcoming Events
Check the Huna Calendar for:
October 12-16, Hawaiian Massage with Susan Pa'iniu Floyd in Kisslegg, Germany.
October 25-26, Hawaiian Massage with Susan Pa'iniu Floyd in Trieste, Italy.
October 29-November 2, Hawaiian Massage with Susan Pa'iniu Floyd in Odessa, Ukraine.
and much more...
---
At The Huna Store:
October Special - Discounts on Video Workshops