Aloha Newsletter
October 2012
Aloha Everyone! We hope you enjoy our newsletter, but if you wish to be removed from our list, please reply to this email with"Remove" in the subject line and we will delete your name from our mailing list.
Click here to view this email in your browser
---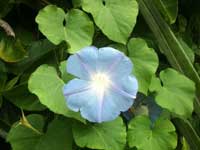 Excerpt from "The Dream" by Paul Waters: "We all probably have dreams of the past that no longer serve our directions of today. Some may be hidden; some possibly repressed for one reason or another. Some may be the roots of patterns of behavior that we have been carrying for years and are yet unaware of. Just as we are the authors of those dreams long ago, we can rewrite them to fit our lives here and now, as we will have them."
---
Making The World A Better Place
("To bless" in Hawaiian is "ho'omaika'i" and it means to increase the goodness of someone or something. We can bless with words, with visions, and with actions)
Globally: Bless the recovery from fires around the world, those who want peace in the Middle East, and happy homes for abandoned children and animals.
Locally: When you need to know how fresh an egg is, place it in the bottom of a bowl of cold water. If it lies on its side, it is fresh; if it stands at an angle it is at least three days old; if it stands straight up it is at least 10 days old.
Many thanks to all those in Hawaii who donated to Aloha International through the GiveAloha program. These donations helps us to continue our free healing and education services.
Online:
Send your healing requests to huna@huna.org;
Join Serge Kahili King on Facebook (add a message) and connect with a lively group of sharing, helpful people;
Participate in our Online Healing Circle at http://www.huna.org/html/hcircle.html.
Participate in our global healing work and classes at Huna Village in Second Life.
---
---
---