Aloha Newsletter
January 2009
Aloha Everyone! We hope you enjoy our newsletter, but if you wish to be removed from our list, please reply to this email with"Remove" in the subject line and we will delete your name from our mailing list.
Click here to view this email in your browser
---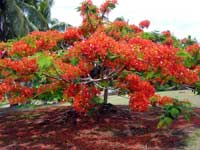 Excerpt from Imagineering For Health, by Serge Kahili King:
"When you read something interesting, you automatically go into an altered state of consciousness that resembles meditation. In this state your Active Mind is also more amenable to suggestion, as evidenced by the emotions you may feel while reading a particularly moving passage. Because of this, reading can be used as a way of incorporating healthy new beliefs into your system."
---
Hawaii's Kilauea Volcano Watch
The steam cloud at Halema'uma'u is blowing away from population centers and continues to put out lots of sulfur dioxide. Ocean flows and explosions continue. A broad lava flow is still creeping west along the coastal plain.
---
Making The World A Better Place
How to Find a Green Job

E: The Environmental Magazine's list of booming eco-friendly job sectors is good place to start for inspiration.
Grist, TreeHugger, EnvironmentalCareer.com, HotJobs, and Sustainable Business Green Dream Jobs' listings are drawn from throughout the country.
Idealist.org Job Search specializes in nonprofits; search on "environmental & ecology" or "energy conservation & green living."
GreenJobs.com is all about the burgeoning area of renewable energy.
The National Park Service has 16,000 permanent employees and another 10,000 seasonal jobs to fill each year, from Hawaii to Yellowstone.
Business for Social Responsibility Jobs Board lists openings at such big names such as the Walt Disney Company.
World Wide Opportunities on Organic Farms connects volunteers with organic farms around the planet - not paid work per se, but a great way to see the world.
---
Aloha International News
Aloha International's Hula Halau, Na Lei Kupua O Kauai, will have a Ho'ike, a Hawaiian expression meaning a presentation of dances learned the previous year, on February 20th, on Kauai at the Church of the Pacific at 6pm. Email bless2u@aloha.net for more information.
Three-hour courses given monthly have begun at the Hale Huna center in Volcano on the Big Island.
Second Life: A fun-filled Christmas party was held at the Fellowship Clubhouse in Melemele, and lots of members are gathering at the new platform in Huna Village to dance the hula together.
---
Current Articles on the Web at Huna.org:
""Significant Numbers," by Serge Kahili King
"It's A Blackbird," by Graeme Kupono Urlich
---
Send your healing requests to huna@huna.org and participate in our world-wide healing work at the Healing Hut and at the Global Healing Circles in Second Life.
---
At The Huna Store:
New: An advanced model of the Huna Power Coin in bronze is available.
Discount: The novel, "Dangerous Journeys" has been discounted from $12.00 to $5.00.
---
Upcoming Events
Check the Huna Calendar for:
February 1, Virtual Huna Village in Second Life, Talk Story with Serge Kahili King at 11am PST. Contact Kahili Writer in SL.
February 1, Volcano, Big Island, "Changing Your Life" 3-hr workshop with Serge Kahili King, 2-5 pm, $75/person. Contact huna@huna.org.
February 1, Volcano, Big Island, Talk Story with Serge Kahili King at 7 pm Hawaii Time. Contact huna@huna.org.
February 12-May 7, Online, "Urban Shaman" internet workshop with Katherine Veilleux. Contact huna@huna.org.
and much more...
---
Hiki mai ka malie, a hiki mai no ka 'ino
Good weather comes, and bad weather comes, too
(Weather, like life, changes)