Aloha Newsletter
January 2010
Aloha Everyone! We hope you enjoy our newsletter, but if you wish to be removed from our list, please reply to this email with"Remove" in the subject line and we will delete your name from our mailing list.
Click here to view this email in your browser
---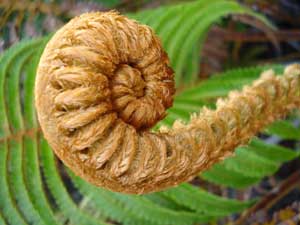 Excerpt from "On The World As A Dangerous Place" by Serge Kahili King: "Imagining the worst will not protect you from the worst, it will only make you feel worse. Your imagination is your greatest asset, but it can also be your downfall unless you use it properly. You can imagine all the bad things that could happen, or you can imagine all the good things that could happen. That is a choice."
---
Hawaii's Kilauea Volcano Watch
Activity at Halema'uma'u and Pu'u 'O'o craters has slowed, and lava flow at the coast has paused, but sulfur dioxide emissions emain elevated.
---
Making The World A Better Place
Check out an unusual way to help make the world a better place called "Hit and Run Hula" at http://www.youtube.com/watch?v=B-1NgrP-i7U.
"In a funny, rapid-fire 4 minutes, Alexis Ohanian of Reddit tells the real-life fable of one humpback whale's rise to Web stardom." See how the power of the people can change things at http://www.ted.com/talks/alexis_ohanian_how_to_make_a_splash_in_social_media.html.
---
Aloha International News
Aloha International staff member Anne-Kristine Tischendorf performed a hula in Norway to honor President Obama's visit. See details at http://www.huna.org/html/hunahap.html.
Second Life: The Huna Fellowship (the Second Life branch of the Aloha Fellowship) had a big holiday party in Melemele on Pali Uli Island. There was synchronized hula dancing to Hawaiian Christmas songs at the George Naope Theater, and a Treasure Hunt on Holani Island.
---
Current Articles on the Web at Huna.org:
"An Answer to a Tough Question," by Serge Kahili King
"What Does It Mean?" by Graeme Urlich
"Aka Threads and Quantum Entanglement," by Jim Fallon
---
Send your healing requests to huna@huna.org and participate in our world-wide healing work at the Healing Hut and at the Global Healing Circles in Second Life.
---
At The Huna Store:
The Shell Energy Kit for a different way of healing.
---
Upcoming Events
Check the Huna Calendar for:
February 7, Big Island, Huna Talk with Serge Kahili King.
February 8-12, Big Island, A Huna Adventure with Serge Kahili King.
February 18-May 14, Online, Heal Your Life with Huna, by Katherine Veilleux.
and much more...
---
Aia a kau ka i'a i ka wa'a
Think of life after the fish is in the canoe