Aloha Newsletter
December 2009
Aloha Everyone! We hope you enjoy our newsletter, but if you wish to be removed from our list, please reply to this email with"Remove" in the subject line and we will delete your name from our mailing list.
Click here to view this email in your browser
---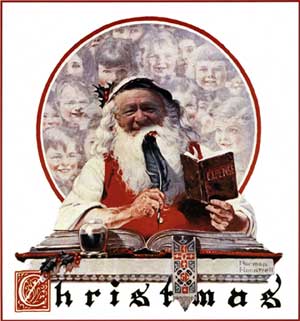 Excerpt from "The Way of the Adventurer" by Serge Kahili King: "The shamanic concept of the relationship between health and ideas or beliefs is both important and difficult to grasp. It is not 'positive thinking' as it is commonly understood, nor is it a denial of the physical aspects of health and illness. It is, instead, a recognition that what a person believes is true, is true for that person, and that when basic beliefs are changed, so is experience."
---
Hawaii's Kilauea Volcano Watch
At the summit, a lava pond was visible for less than an hour before draining and crusting over. Sulfur dioxide emission rates from the Halema`uma`u and east rift zone vents remain elevated. From the east rift zone vent, lava flows through tubes to the coast and is entering the ocean at several locations west of Kalapana.
---
Making The World A Better Place
The excess heat generated by a new Finnish data center will be used to warm homes throughout Helsinki. The data center will be built under the Uspenski Cathedral, nestled in the bedrock in a former WWII bomb shelter. The waste heat will be captured and pumped into the city heating network that consists of water-heated pipes that deliver heat to homes.
Re-use bubble wrap for: insulating freezer food items to stay cold when you open the door; padding for fruit and veggie drawers; covering windshields at night to make easy frost removal in the morning; insulating window in the winter; protecting patio and delicate garden plants.
---
Aloha International News
Serge Kahili King has recently joined the faculty of International Metaphysical University and will soon be giving online courses on Hawaiian Shamanism.
Second Life: Work progresses on the George Naope Theatre and Museum.
---
Current Articles on the Web at Huna.org:
New posting: "Santa Has a Rainbow in His Pocket, by Lois Stokes
"Feelings," by Serge Kahili King
"The Latest 'Ultimate' Secret," by Graeme Urlich
"A Huna Story About Serge," by Lynne Volker
"The Hidden Island of Kane," by Jim Fallon
"Makia," by Mai-Britt Rosendal
---
Send your healing requests to huna@huna.org and participate in our world-wide healing work at the Healing Hut and at the Global Healing Circles in Second Life.
---
At The Huna Store:
New Item: Water Sharing Bowl for the traditiona ritual.
---
Upcoming Events
Check the Huna Calendar for:
December 6, Big Island, Huna Talk with Serge Kahili King.
December 9, Second Life, "Huna and Prosperity" with Serge Kahili King
January 3, Big Island, Huna Talk with Serge Kahili King.
and much more...
---
E waikahi ka pono i manalo
It is well to be united in thought that all may have peace