Aloha Newsletter
December 2012
Aloha Everyone! We hope you enjoy our newsletter, but if you wish to be removed from our list, please reply to this email with"Remove" in the subject line and we will delete your name from our mailing list.
Click here to view this email in your browser
---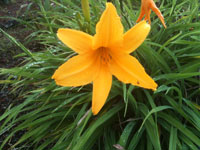 Excerpt from "Choices" by Paul Waters: "The power of awareness allows us to see what it is that we truly want in life. The power of focus connects us with the dream, and the power of the present allows us to experience it. Of course, if there is any resistance, the power of freedom gives us the ability to release it, bringing the unlimited universe to our fingertips."
---
Making The World A Better Place
("To bless" in Hawaiian is "ho'omaika'i" and it means to increase the goodness of someone or something. We can bless with words, with visions, and with actions)
Globally: Bless the rains and the waters that can relieve the drought being experienced in many countries, and the people who can do something about it.
Locally: For shaving: bar and liquid soap; body lotion; shampoo; and conditioner work just as well or better than shaving cream.
Online:
Send your healing requests to huna@huna.org;
Join Serge Kahili King on Facebook (add a message) and connect with a lively group of sharing, helpful people;
Participate in our Online Healing Circle at http://www.huna.org/html/hcircle.html.
Participate in our global healing work and classes at Huna Village in Second Life.
---
---
---