Aloha Newsletter
February 2010
Aloha Everyone! We hope you enjoy our newsletter, but if you wish to be removed from our list, please reply to this email with"Remove" in the subject line and we will delete your name from our mailing list.
Click here to view this email in your browser
---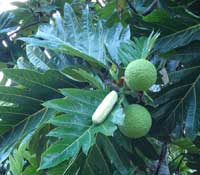 Excerpt from "On Love" by Serge Kahili King: "There are three key words that explain what love is: understanding, acceptance, and giving. Understanding can lead to love, but it is not love itself. Therefore, it is less important than the other two. But many times there must be understanding before there is acceptance. The unknown has to become known before the fear it causes can be overcome."
---
Hawaii's Kilauea Volcano Watch
Halema'uma'u and Pu'u 'O'o craters continue to emit sulfur dioxide, but there has not been any lava flow at the ocean for about a month.
---
Making The World A Better Place
Nigel Coates from Explore Meditation has created a Guided Meditation called 'The Magical Color Shower' that guides you through breathing, relaxation and visualization techniques to clear your mind of problems, your body of stress and to develop your spiritual connection. You can watch this meditation on YouTube - http://www.youtube.com/user/GuidedMeditationMP3#p/u/2/nd6qd-SqLEc or download it as an MP3 file from his website http://www.exploremeditation.com
---
Aloha International News
Serge Kahili King did a phone interview on the subject of Huna with Dwayne Kerr of the UK.
Second Life: A big New Year's Eve party sponsored by the Huna Fellowship was given at the George Naope Theater, complete with fireworks, dancing, and prizes. The Global Healing Circle has been meeting weekly to help the people of Haiti.
---
Current Articles on the Web at Huna.org:
"Hawaiian Orchids," by Serge Kahili King
"An Answer to a Tough Question," by Serge Kahili King
"What Does It Mean?" by Graeme Urlich
"Aka Threads and Quantum Entanglement," by Jim Fallon
---
Send your healing requests to huna@huna.org and participate in our world-wide healing work at the Healing Hut and at the Global Healing Circles in Second Life.
---
At The Huna Store:
Home Study courses on Huna and Hawaiian Shamanism.
---
Upcoming Events
Check the Huna Calendar for:
February 7, Big Island, Huna Talk with Serge Kahili King.
February 7-11, Big Island, Kino Mana Body Work with Susan Pa'iniu Floyd.
February 8-12, Big Island, A Huna Adventure with Serge Kahili King.
February 18-May 14, Online, Heal Your Life with Huna, by Katherine Veilleux.
and much more...
---
E hana mua a pa'a ke kahua mamua o ke a'o ana aku ia ha'i
Build yourself a good foundation before teaching others