Aloha Newsletter
June 2007
Aloha Everyone! We hope you enjoy our newsletter, but if you wish to be removed from our list, please reply to this email with"Remove" in the subject line and we will delete your name from our mailing list.
Click here to view this email in your browser
---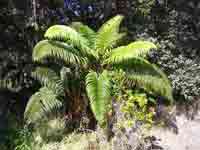 Huna Responses, from Serge Kahili King
Question: How can I use Huna to lower my blood pressure? I've tried Dynamind with "My blood pressure's too high and that can change... but it doesn't seem to work.

Answer: In speaking to your body, "blood pressure" is just an abstract phrase. Your body mind responds much betterwhen you work with emotions and imagery as well. So, emotionally, high blood pressure is often connected to suppressed anger. A lot of forgiveness work (for anyone and anything you can think of) and removing possible anger with Dynamind could be very helpful. For imagery, you can either ask for a symbol for the high blood pressure and work on changing it, or you can imagine a pressure gauge in the red zone and imagine lowering the needle to the green zone.
---
Aloha International News
Serge did a free presentation on Dynamind for the Senior Group at Volcano and they were very impressed with the demonstrations on pain relief and emotional healing. Big Island Alakai Maile Napoleon did a lomi demonstration at the Hawaii Volcanoes National Park.
---
---
Check out the new postings at the Sharing Hut and participate in our world-wide healing work at the Healing Hut.
---
---
---
'O'u o loa na manu o Kaupe'a
The birds of Kaupe'a trill and warble
(said of the chatter of happy people)