Aloha Newsletter
July 2008
Aloha Everyone! We hope you enjoy our newsletter, but if you wish to be removed from our list, please reply to this email with"Remove" in the subject line and we will delete your name from our mailing list.
Click here to view this email in your browser
---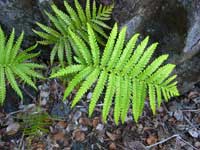 Excerpt from "Bless Your Way To Success," by Serge Kahili King:
"Criticisms of yourself or others cause your body to tense, and compliments to yourself or others cause your body to relax. Curses cause stress, blessings reduce it. Using blessings alone can improve your health tremendously, and sometimes that's all that's needed. In a workshop a woman asked me what to do when someone else criticizes you. As we demonstrated, the most efficient and effective thing to do is to immediately contradict them aloud or silently, with a self compliment. You can bless your way to success in health."
---
Kilauea Volcano Watch
More lava is flowing, more vog is being put out, and frequent explosions are occuring at the ocean exits.
---
Making The World A Better Place
Check out "Yahoo Green" (http://green.yahoo.com) for ways to help the environment.
---
Aloha International News
Serge Kahili King now has eleven videos on YouTube under the name "kanaloa7." The most recent additions tell how to use shaman stones for casting.

Huna Village in Second Life is hosting a Global Healing Circle every Wednesday at 8 am Hawaii time. Holani Island has acquired some beautiful meditation crystals for Haumea's skybox.
---
Current Articles on the Web at Huna.org:
"The Myth of Supply and Demand" by Serge Kahili King.
"Nose Flute Magic" by Jim Fallon.
"But Which One Is True?" by Graeme Kupono Urlich.
From the online Hawaiian Museum: "The Hawaiian Nose Flute" by Serge Kahili King.
---
Send your healing requests to huna@huna.org and participate in our world-wide healing work at the Healing Hut.
---
At The Huna Store:
A Clearance Sale of VHS videos and audio cassette bundles by Serge Kahili King for only US$10.00 each.
---
Upcoming Events
Check the Huna Calendar for:
July 14-18, Hawaii, Hawaiian Shaman Practice with Serge Kahili King and Susan Pa'iniu Floyd
July 21-25, Hawaii, Hawaiian Shaman Intensive with Serge Kahili King
August 3, Hawaii, Huna Talk at Cooper Center in Volcano
and more...
---
Pipili no ka pilali i ke kumu kukui
The hardened sap sticks to the kukui tree. (Said of one who remains close to a loved one all the time)