Aloha Newsletter
July 2009
Aloha Everyone! We hope you enjoy our newsletter, but if you wish to be removed from our list, please reply to this email with"Remove" in the subject line and we will delete your name from our mailing list.
Click here to view this email in your browser
---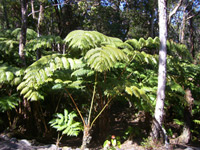 Excerpt from "When Does Childhood End?" by Serge Kahili King: "(Fear is) the only reason people try to control other people. There may be many reasons for the fear, but that doesn't make the control a good thing. Such parental control only serves to stunt the growth of the children, whether the "parent" is a person or a group or a government. If you love someone, don't just set them free. Help them learn how to fly first."
---
Hawaii's Kilauea Volcano Watch
An explosion caused a landslide that covered up the lava at the bottom of Halema'uma'u Crater for a while, but the lava melted the rock and there is a glowing pool again. Everything else continues as before.
---
Making The World A Better Place
Yahoo has plans to build a new data center that will be powered mainly by hydroelectric power from Niagara Falls, with 90 percent of that energy going towards powering the servers.
International Children's Fund helps needy children around the world, with less than 2% of their income going to administrative expenses.
---
Aloha International News
Serge Kahili King and quite a few Alakai are now on Facebook if you want to contact them there.
Second Life: Huna Village now has streaming Hawaiian music from www.hawaiianrainbow.com.
---
Current Articles on the Web at Huna.org:
"A Different Point of View," by Serge Kahili King
"Dream Skills," by Brian Higgins
"Kamehameha: King of War and Peace," by Serge Kahili King
---
Send your healing requests to huna@huna.org and participate in our world-wide healing work at the Healing Hut and at the Global Healing Circles in Second Life.
---
At The Huna Store:
Beautiful pearl leis.
---
Upcoming Events
Check the Huna Calendar for:
July 13-17, Big Island, Hawaiian Shaman Practice with Serge Kahili King and Susan Pa'iniu Floyd.
July20-24, Big Island, Hawaiian Shaman Intensive with Serge Kahili King.
August 2, Big Island, Huna and Prosperity with Serge Kahili King.
and much more...
---
Kaha ka 'io i ka malie
The hawk poises in the calm
(Said in admiration of a handsome person)