Aloha Newsletter
July 2010
Aloha Everyone! We hope you enjoy our newsletter, but if you wish to be removed from our list, please reply to this email with"Remove" in the subject line and we will delete your name from our mailing list.
Click here to view this email in your browser
---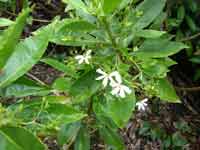 Excerpt from Huna: Ancient Hawaiian Secrets for Modern Living by Serge Kahili King: "When you feel drained, either because you think that someone else has drained you or you feel drained by your work, youʻre not really drained. Youʻre under stress, thatʻs all. Youʻve tightened up and blocked your own flow, and youʻre feeling the effects of that. But if you donʻt recognize that this is a self-generated energy effect, then youʻre trying to put the blame on somebody - or something - else, and that is what actually diminishes your power."
---
Hawaii's Kilauea Volcano Watch
Apart from a 3.6 earthquake on June 29th and other smaller ones on the south flank, there has been very little activity. Lava pools at Kilauea summit and Puʻu ʻOʻo are draining down, and sulfur dioxide levels are also going down. There are no flows on the coast at this time.
---
Making The World A Better Place
"OneClimate Island" in Second Life provides information about OneClimate.net, an organization which believes people need to be fully aware of the threat of climate change and work together to bring about a fair and sustainable world.
---
Aloha International News
Serge Kahili King has returned from a six-week teaching tour in Europe. Susan Paʻiniu Floyd has been teaching in Europe and Japan.
Second Life: The Healing Centers on Holani Island are becoming very active.
---
Current Articles on the Web at Huna.org:
"The History of Huna," by Serge Kahili King
"Musing On Asking," by Stewart Blackburn
"From Small Beginnings," by Graeme Kapono Urlich
"Biodynamic Osteopathy and Healing Shapes," by Margrit Strauss
"Solving Problems with the Eye of Kanaloa," by Jim Fallon
---
Send your healing requests to huna@huna.org and participate in our world-wide healing work at the Healing Hut and at the Global Healing Circles in Second Life.
---
At The Huna Store:
Impress your friends with Polynesian-style temporary tatoos.
---
Upcoming Events
Check the Huna Calendar for:
Second Life - July 7, "Huna and Relationships," by Serge Kahili King.
Big Island - July 12-16, Hawaiian Shaman Practice, by Serge Kahili King and Susan Paʻiniu Floyd.
Big Island - July 19-23, Hawaiian Shaman Intensive, by Serge Kahili King.
and much more...
---
I hele i kauhale, paʻa puʻolo i ka lima
When going into the houses of others, bring a gift