Activity
---
Hawaiian Shaman Training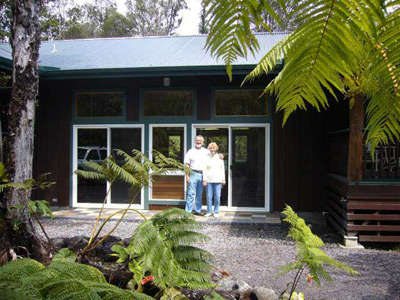 Aloha International's center in Volcano Village

Register Now
Click here for Big Island photos
Learn how to use the practical magic of Hawaiian shamanism in your daily life with Serge Kahili King, author of Urban Shaman: A Handbook for Personal and Planetary Transformation Based on the Hawaiian Way of the Adventurer, and Huna: Ancient Secrets for Modern Living. During the course you will learn how to focus shamanic abilities, do distant healing and shaman journeys, work with power objects and power spots, and communicate with spiritual forces. Major topics will include:
How to Develop and Practice Shaman Skills (fundamental concepts and techniques)
How to Shamanize the Natural Environment (weatherwork, disasters, pollution, etc.)
How to Shamanize the Human Environment (people, events, man-made objects, etc.)
How to Shamanize the Past and Future (being a spirit guide for yourself and others)
How to Shamanize Yourself (for health, wealth, and happiness)
The course will operate from Hale Huna, Aloha International's center in the forest of Volcano, Big Island, Hawaii. Orientation will take place at 8 am on the first day of the course, and class time will be from 9 am to 12 noon Monday through Friday. Classes will be held at the center on Monday and Friday, and in various outdoor locations, including Volcanoes National Park, on Tuesday through Thursday. The course will end with a graduation lunch.
For the afternoons, students will be provided with assignments, maps and information for interesting sites to visit, and optional activities to attend.
Tuition for the course is US$1050 per student, which includes materials and the graduation lunch. A deposit of $250.00 wll reserve your space. Class size is limited to 24.
For any questions email huna@huna.org.