Activity
---
Half Day Courses in Hawaii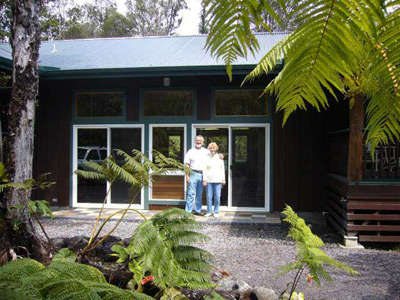 Register Now
Enjoy a half day course with Dr. Serge Kahili King, author of Urban Shaman, Mastering Your Hidden Self and many other books on healing, manifesting, shamanism and Huna.
The courses takes place on the scheduled dates at Hale Huna, Aloha International's center in the mystical Ola'a Forest of Big Island, surrounded by giant Tree Ferns and towering native Ohi'a Trees. Volcano National Park with Kilauea Volcano is only two miles (3 km) away.
Here is a list of the scheduled courses offered with a brief description of their content.
Huna Basics
Learn how to use the 7 Principles, the 3 Selves and the 4 Levels of Reality to improve your life, with exercises and techniques.
The Master Formula for Manifesting
A simple process for manifestoing health, wealth, happiness and success.
Shamanic Divination Systems
Learn the art of casting stones for deep insights and changing the future.
The Kupono Process
A personal form of ho'oponopono to straighten out your life.
The Dynamind Technique
An incredibly effective healing technique for physical, emotional, mental and spiritual problems.
Healing Relationships
The secrets of how to love and be loved.
The Art of the Grok
Shamanic shapeshifting for learning and healing yourself, others and the environment.
Earth Energies
Exercises, techniques and tools for working with subtle energies to help and heal.
Dream Tech
Healing nightmares, Lucid Dreaming, Inner Gardening, Symbolic Healing and more.
Tuition is $200.00/person.
Maximum number of students: 15
---
Want to schedule a Huna Talk or a Half Day Course for a different date? Contact serge@huna.org.
Huna Talk
Duration: 1.5 hours.
Typically, this would include a legend, discussion, questions, and answers, but the topic is flexible..
Tuition: $200.00 for any number of students up to 15.
Half Day Course from the above list)
Tuition: $200.00/person, maximum of 15.