Activity
---
"Urban Shaman"
Register Now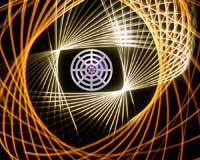 This online course will enrich your knowledge of the Huna philosophy through in-depth weekly discussions with class participants facilitated by Katherine Veilleux, an Alakai (spiritual leader) with Aloha International. You will engage in activities that will enhance your knowledge and practice of the Hawaiian Huna philosophy as taught by Serge Kahili King. The Huna philosophy focuses on techniques that harmonize your relationship with yourself, others, and the environment.
This online class is taught primarily through a discussion board format, meaning that students post textual responses to assignments and to each other asynchronously (we are not on at the same time). This allows flexibility of response according to your schedule and the time zone you are in.
Katherine has a Masters Degree in Counseling and has been an Alakai with Huna international for over 10 years. She also teaches at a community college and has her own spiritual counseling practice.
Course fee: $300.00 plus materials:
Urban Shaman, the book by Serge Kahili King;
Mana Cards, a Hawaiian-style tarot deck by Kalama Becker;
"Shamanic Divination Bundle," intuition tools developed by Dr. King.
These materials can be purchased online at The Huna Store. The class will run for twelve weeks. Please check the Calendar for current dates. For questions about the class, e-mail Katherine Veilleux at veilleuxkm@myfairpoint.net. For questions about registration, e-mail Serge Kahili King at serge@huna.org.
TESTIMONIALS
"These three months have changed my life.Through the Urban Shaman online course I had the opportunity to study the contents deeper and more thoroughly than I could have done on my own. I felt inspired to try out methods I would not have chosen at first sight. This has increased my choice of tools. The discussions in the group deepened my understanding of the Huna wisdom and expanded my awareness. The structure of the course allowed me to work at times that suited me best. These three months of intense Huna training enriched my transformational process and helped to find a clearer focus on my life direction. Huna has been my steady companion since then and I'm very grateful for this experience."
Hildegard Elisa Keppels, 2008
"The Urban Shaman Online course provided me with an excellent focused way to study Huna and shamanistic practice and make real and practical positive changes to my life through doing so. The study environment was both supportive and stimulating. It was great to share the journey with others from many different backgrounds and build some long lasting friendships."
Pete Dalton, 2009
"This course was a wonderful experience for me. Our communication and sharing really helped me gain a deeper understanding of many aspects of what the book, Urban Shaman, has to offer. The opportunity to take this class from home is an important aspect and was very valuable."
Astrid Mohr-Kiehn, 2009