Sharing
---
Makahiki Festival 1999 Photos
from November 25 at Lydgate Park on Kauai
---
All of the photos presented here were taken by Manulani and modified for the web by Serge King.
Next Page for Hula Highlights.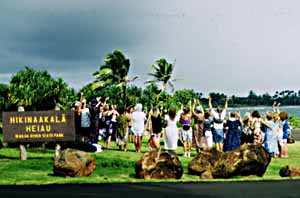 The opening ceremony at Hikina A Ka La Heiau by the Wailua River.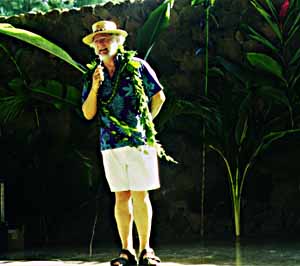 Serge as master of ceremonies.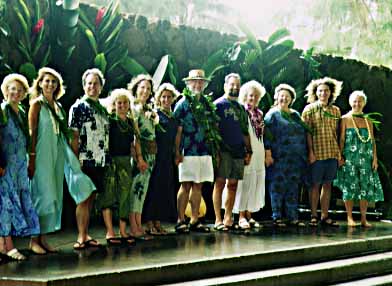 The Alakai of Aloha International renewing their healing vows.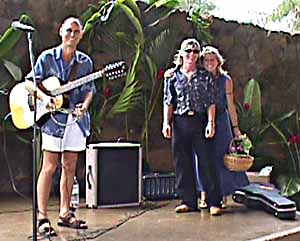 L-R: Wayne Powell entertained, Rick Skerik set up, and Bev Skerik organized.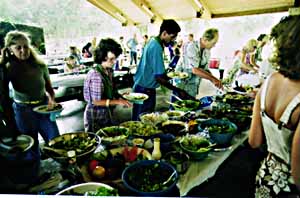 The luau table groaning under the weight of delicious food.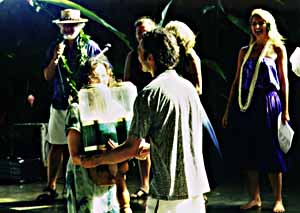 Davina Colvin winning one of the huge number of great raffle prizes.
Next Page for Hula Highlights.