Activity
---
Hawaiian Shaman Intensive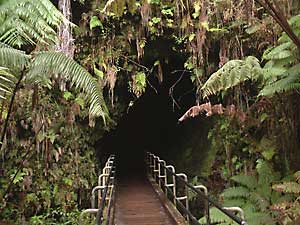 Explore the deeper path of the Adventurer shaman
Register
The Adventurer shaman is a healer of body, mind, and circumstances who achieves results by changing reality. If you are deeply interested in shamanism, if you want to expand your knowledge of healing, if you want to understand the nature of reality and how to change it, then this course is for you.
Susan Pa'iniu Floyd, a modern, Adventurer shaman whose background includes over 30 years training with Serge Kahili King, founder of ALoha International and author of many books on Hawaiian Shamanism and Hawaiian Healing, will lead you on an adventure of a lifetime on the Big Island of Hawaii as she teaches you how to live the shamanic path and takes the mystery out of magic.
This five half-day, very intense experience in Volcano Village on the island of Hawaii will be taught at Hale Huna,the Aloha International Center, located in a beautiful native forest of tall ohi'a trees and tree ferns only two miles (3.21 km) from the famous Kilauea Crater in Hawaii Volcanoes National Park. Every moment you are in the course will be an opportunity for learning and practicing the skills of an Adventurer shaman for healing the problems of the modern world. The afternoons may be spent practicing tachniques, exploring recommended natural areas and attending local cultural activities.
The emphasis of the course will be on learning how to work with the seven elemental powers of Fire, Water, Wind, Stone, Plants, Animals, and Humans in the context of the Four Levels of reality for the purpose of changing experience. In the process we will explore deeper areas of aka patterns and various forms of mana.
To ensure the quality of the experience and the greatest degree of personal attention, this class is limited to fifteen persons only. Transportation to the class location is the responsibility of the students. Information on the Big Island, car rentals and lodging is available at Big Island Info For Students.
Tuition for the course is US$1500.00, which includes materials and the graduation celebration. A deposit of US$250 will reserve your space until 30 days before the course, at which time all balances must be paid in full or the space will be opened up to other students.
---
Excerpt from the book, Urban Shaman:
"I am presenting freely and openly many things that are considered deep secrets in some traditions. Some fear a misuse of the knowledge, some fear retribution from a hierarchy which gave an order not to let things be known.
"However, a true shaman keeps no secrets about knowledge that can help and heal. The difficulty is not in keeping knowledge secret, but in getting people to understand and use it. As for misuse, that only comes from ignorance. The more knowledge everyone has about how to change things the less inclination and opportunity there will be for misuse. Widely spread knowledge actually has more potency than secrets locked up and unused... And the sacredness of knowledge lies not in its reservation for a few, but in its availability to many."
For any questions email sfloyd01@gmail.com.