Activity
---
EWE O KA HULA
Lineage of the Hula
The Ancestral Way of Harmony
by Loea Kawaikapuokalani Hewett
14 days of teaching and practice
EUROPE 2017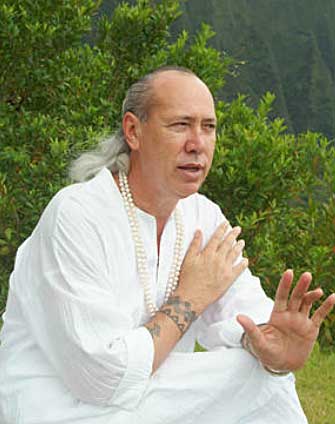 Register Now
Loea Kawaikapuokalani Hewett is one of the foremost teachers of hula in the world today.
Again this year Loea Hewett is choosing to return to Germany to provide a deeper exploration into the practice of hula for students. The many aspects of its physical, mental and spiritual healing will be addressed in these 14 Hula days.
Obviously, the best way to learn hula would be to live in Hawaii and be a part of an ongoing Halau (hula school). The next best would be to have a good Hawaiian Kumu Hula (master teacher of the hula) living in your city teaching regular classes. In many places this is not possible, hence the desire on Loea's part to provide a strong hula foundation for those who cannot come to Hawaii and do not have a local Hawaiian teacher. If any group in Europe wants to gather 10-12 students and come to Hawaii, Loea will also be happy to schedule residential workshops there.
In the meantime, please see the schedule of classes below and register as soon as possible for those classes that fit your time and wishes.
For the hula you can choose the 5 day course May 8-12, 2017 (800 euro), or the 5 day course May 15-19, 2017 (800 euro), or the 4 day class May 20-23, 2017 (680) or all 14 days (2150). All courses will be in Kisslegg.
SPECIAL OFFER
Register by November 14, 2016 for the special price of 5 days May 8-12, 2017 (750 euro), 5 days May 15-19, 2017 (750 euro), 4 days May 20-23, 2017 (600 euro) and 14 days (2000 euro).
---
The Kisslegg Trainings are residential and bookings are to be made by the participants directly with the seminar house. For anyone not staying at the center there is an 11 euro day use fee. Sonnenstrahl serves delicious vegetarian cuisine and has a thermal swimming pool and sauna available, so come immerse yourself in Hawaiian studies with a master and rejuvenate at the same time!
Seminarzentrum Sonnenstrahl
Sebastian-Kneipp-Str. 1
88353 Kisslegg
www.hotel-sonnenstrahl.de
The August Kahalelehua Trainings in Mountain View, Hawaii are residential and the cost includes double occupancy room for 6 nights (weekends are free for rest or sightseeing) but not board. For each 5 day training the cost is $1450.00. Early payment special for those registering by February 7, 2017 is $1350.00
---
Refund Policy
Cancellation by the student 60 days or more before the program: full refund less 10% administration fee.
Cancellation by the student 30-60 days before the program: 50% refund.
Cancellation by the student less than 30 days before the program: no refund.
Cancellation by Aloha International: full refund.